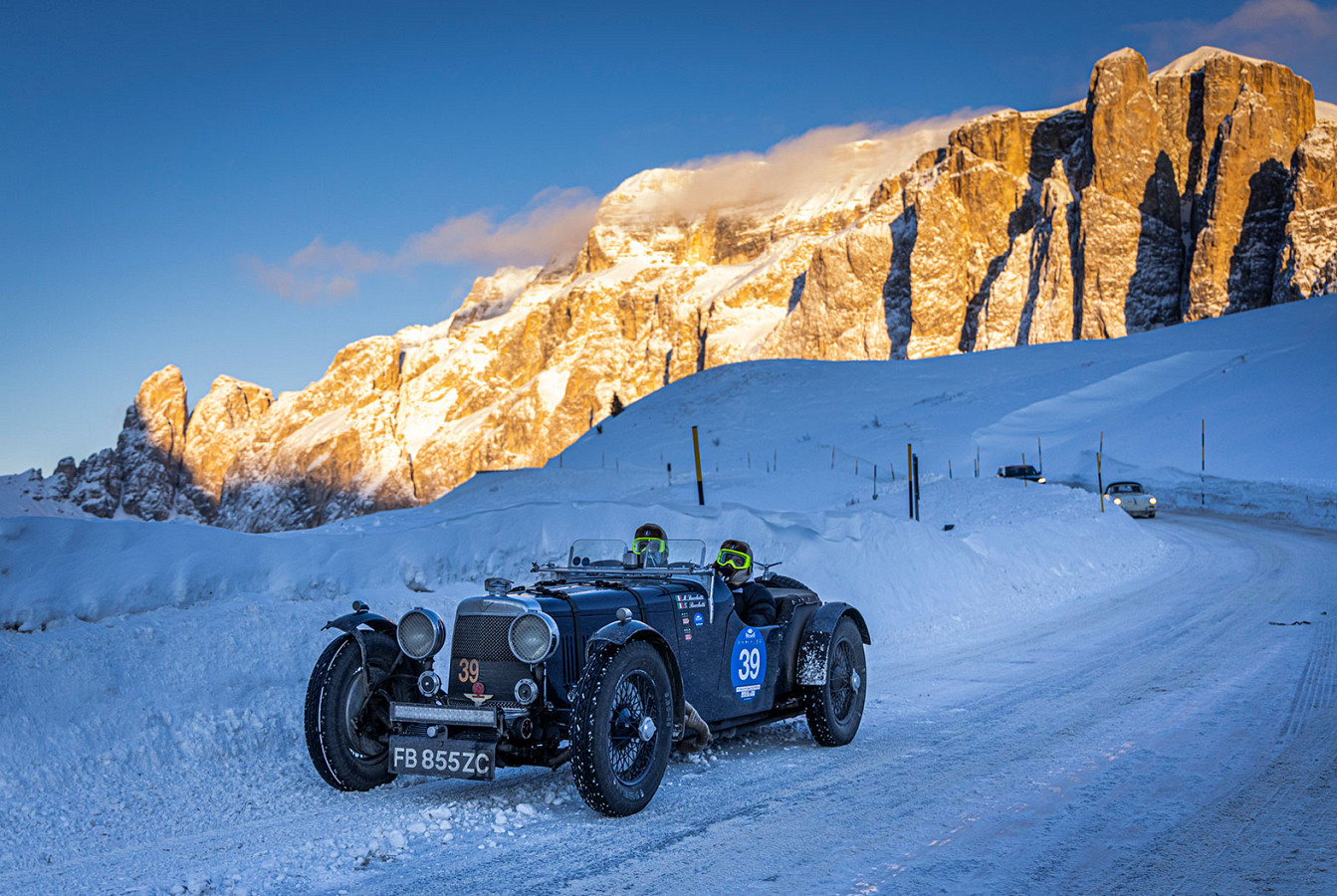 The 36th edition of the traditional race for classic cars will take place from 18 to 21 January 2024 in Madonna di Campiglio
The 36th edition of the logest-running winter regularity competition for classic cars, born in the winter of 1989, is scheduled from 18 to 21 January 2024 in Madonna di Campiglio.
The news will mainly concern the race route, which will be enriched by new passages and new trials and which will still be divided into 2 legs: the first one in the evening of Thursday 18 January at the end of administrative checks, the second one on Friday 19 January through the most fascinating dolomite roads and passes. Saturday 20 January in the afternoon the show on the frozen lake will anticipate the farewell dinner and the prize-giving ceremony.
The event will be open to all cars built until 1968 and also to a selection of collectible and special interest cars produced before 1976. After the positive experience of past editions, there will again be the possibility of registering even with cars produced between 1977 and 1990 that will be included in a special off-chart list.
For further information relating to the new edition just click the sections below.